Alminhas House
Alminhas House is a secular house dating from 1837 that benefits from a wide exposure to the sun, with a view of the beautiful gardens of the house. The high windows along the house create a proximity to nature and a well lit environment in its 4 rooms
The existing decoration with furniture of the nineteenth century in much of the house, was totally remodeled, keeping the characteristics in its last remodeling trying not to disfigure.
It is possible to make your own meals in a large equipped kitchen.
The exterior space consists of a spacious patio, gardens and swimming pool. The gardens have stone tables and vine yards that provide the perfect environment for a meal or picnic during the day.
The entire outdoor area offers a leisure and contact with nature.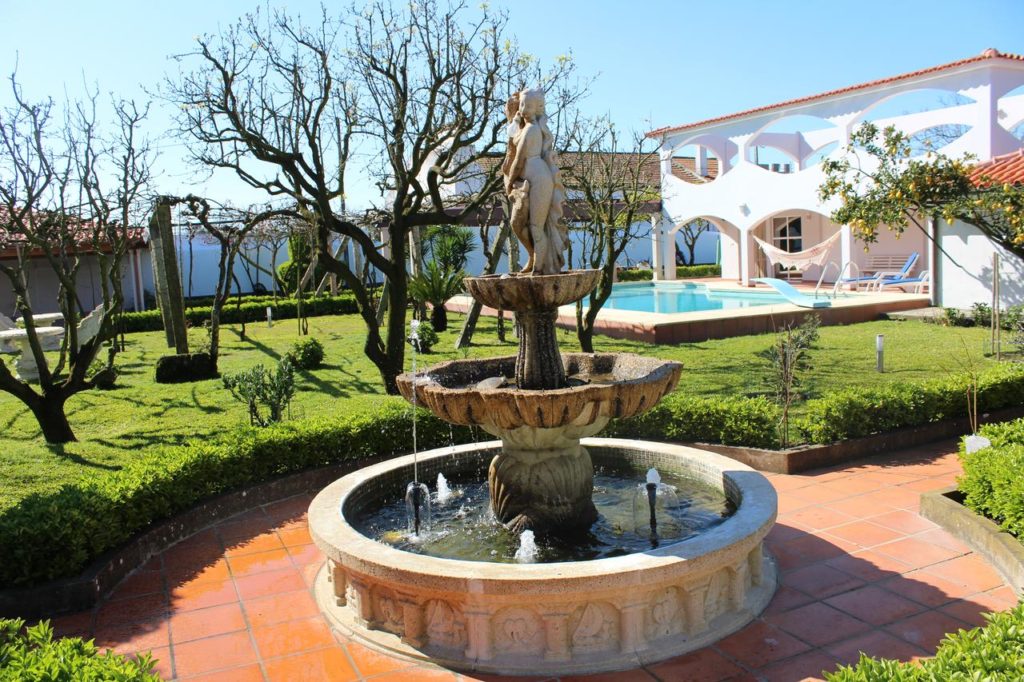 Alminhas House is rented complete, minimum 4 days, and includes:
– one bedroom with double bed
– 2 rooms with 2 separate beds
– a room with bunk bed for 2 adults/children
– 2 additional extra beds
– cradle
– TV lounge
– dining hall
– kitchen
– barbecue garden
– swimming pool
-Hosts permanently available
-Change of beds and towels: weekly
-Cleaning: weekly
-Wifi Internet connection
-Smoking is not allowed inside the interior space
-Animals are not allowed
-Private and free parking (covered and uncovered)
-Private playground
-Private swimming pool
-Nurse available to serve guests, if necessary (at no additional cost)
-Private self-service bar (pays for what it consumes)
Photo Gallery
Living room, Dinner and Kitchen
*Alminhas House is rented complete, minimum 4 days, for a maximum of 8 people (adults and children).